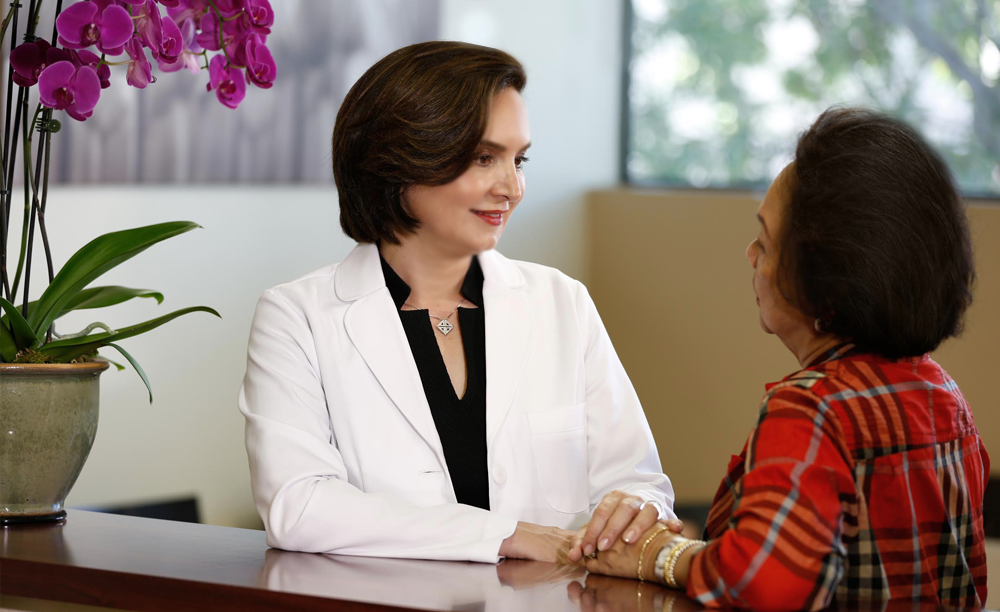 Testimonial
Dr. Ebadi is the warmest most caring primary care doctor I have ever had. She takes great care of my entire family and is there when you need her. She always goes the extra mile to get you well. Thank you so much Dr. Ebadi!
If you need an exceptional and caring primary care doctor look no further, you have found her.
Benefits
Because my practice will be much smaller, I can now provide my patients with benefits not found in a traditional primary care office:
Limited practice size which allows more personalized time with me and expedited call back.
Easy and direct communication with me by cell phone, text or e-mail to answer your health questions based on our annual exam and related wellness coaching.
Same day / next day appointment which will give you peace of mind and may help to prevent urgent care or ER visits.
Longer and more flexible appointments where all your health issues and concerns can be addressed.
Direct electronic communication to follow-up on annual exam wellness goals, including discussions on related lab results, without requiring office visits.
Annual Executive Physical regardless of your medical condition with features beyond what your plan may cover.
Preventive medicine to evaluate each individual based on age and family history to screen for Cancer, Osteoporosis, Diabetes, and Hyperlipidemia, and to update immunization.
Focus on nutrition / weight and wellness goals and help you manage life style changes as a foundation of your health.
Increased patient education and my communication with your consulting specialists that will allow a timely resolution of any rising concerns or issues.
Travel medicine evaluation and recommendations.
Courtesy rounds with your care team as your health care advocate in case you get admitted to the hospital, to facilitate your care and follow up.
Travel to your home if you live within a 10- mile radius and are unable to come to our office.